Being independent is very crucial for anyone no matter whether you are a female or male. Productivity is something every person should aspire for whether someone knows the exact meaning of productivity or someone doesn't. Having some extra bucks in your pocket is always better. As the world evolves and adapts to new norms, many Stay-at-Home Moms in India are seeking opportunities to pursue their entrepreneurial dreams while still taking care of their families. That is why nowadays many Stay-at-Home Moms in India are eager to start their businesses. This not only brings independence to Stay-at-Home Moms but also enhances their skills and makes them feel confident. First, you need to know the Business Ideas for Stay-at-Home Moms which will help you out for proper planning. 
Being a Stay-at-Home Mom in India is a whole day of work in itself but still, many women want to work while being at home in their free time and earn some money to support themselves financially. This also brings some extra amount into the house with which the Stay-at-Home Mom in India can save or spend wherever they wants without thinking much of the budget. Read the full article to learn Business Ideas for Stay-at-Home Moms in India. 
Business Ideas for Stay-at-Home Moms 
Give Home Tuitions
In a rapidly changing educational landscape, home tuition has emerged as one of the most promising Business Ideas for Stay-at-Home Moms in India. This flexible and lucrative opportunity allows mothers to make the most of their skills and knowledge while maintaining a work-life balance. There are many cases in which stay-at-home moms are educated but they decide to stay at home and focus on their families. This Business Idea is for those who are educated.
Those stay-at-home moms in India who are well educated and can use their education to teach others can start providing schooling to children and make money out of that. This helps Stay-at-Home Moms to spare their free time, do something productive and also help the students to gain knowledge. For this, moms just have to spare 3-4 hours daily and they can easily earn more than Rs10,000 in a month. Also working with kids is always fun and you surely explore new perspectives towards certain things.
Through this method the mothers can stay updated to the latest happenings and changing times so they won't feel they are 'old' now. Also if you spare 5-6 hours in a day then you can earn more than Rs 20,00. The amount depends on the strength of the students you have for one batch. 
You can decide the standard for which you are going to take class, be it fifth, sixth, tenth and many more. If you are unsure about higher classes you can go for standards like first, second and many more. There are more Business Ideas for Stay-at-Home Moms in India.
Write Notes
This is another Business Idea for Stay-at-Home Moms in India. For those students who think they do not have time to write their educational notes and instead want to get it done by others, the stay-at-home moms can write their notes and charge for the same. If you are a Stay-at-Home Mom and you are educated and you think you can write notes then this is for you.
Many people prefer not to write their notes on their own but to get them done by someone by paying them in return. You can opt for this Business Idea as it is flexible and it is totally up to you how much you want to charge and whether you want to take the job or not. There is no job commitment you have to teach for a month then only you will get paid. Writing notes can be done by taking out merely 3-4 hours in a week or sometimes if you have only one order then you need to spare 1-2 hours only. 
This occupation can be said as your side business or extra earnings for which you don't have to spend a lot. You can earn approximately Rs 5000 to Rs 10,000.
Start a Food Mess
Starting a food mess or a small-scale home-based catering service is a fantastic Business Idea for Stay-at-Home Moms in India. This entrepreneurial venture not only allows moms to showcase their culinary skills but also provides them with the flexibility to work from home. Many people don't get time to cook food for themselves but still want to eat healthy food two times a day and add nutrition to their bodies. The Stay-at-Home Moms in India can cook and start a food mess and earn a good income from that.
Moms are appetizing cooks even though they might not have professionally done a course for cooking but their food tempts everyone. Most Stay-at-Home Moms love to cook so what is better is that they choose it as their business and start earning from it.
Start a Boutique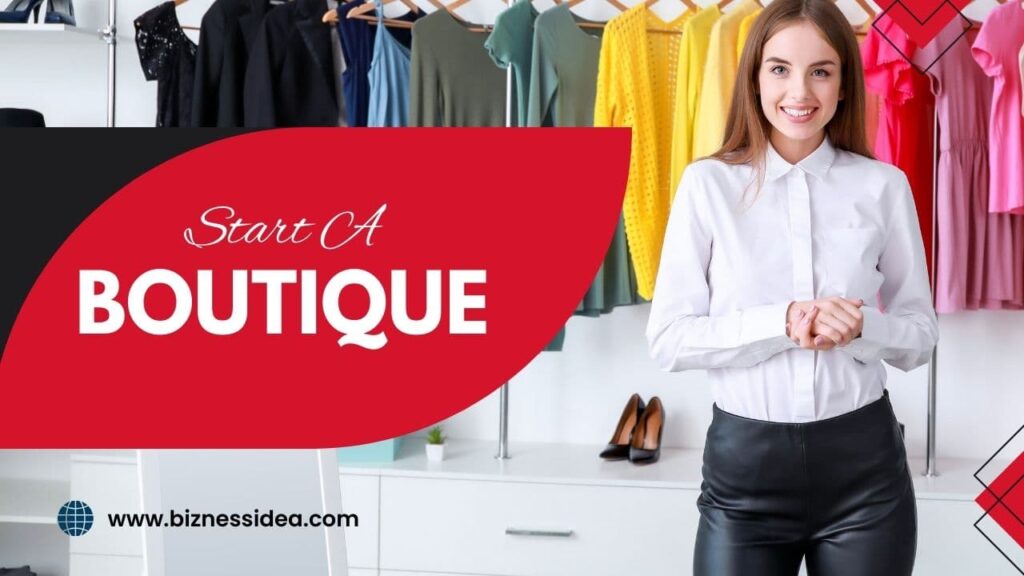 Opening a boutique, either online or from your home, is a creative and rewarding Business Idea for Stay-at-Home Moms in India. It allows you to tap into your fashion sense and entrepreneurial spirit while maintaining a work-life balance. If you are a Stay-at-Home Mom and want to start your home-based business then you can open a boutique and sell products that are highly demanded in the market. In this way, you will earn income and also use your free time which you would have wasted just by sitting in the living room. If you have an interest in fashion then this is for you. You can start by assisting at some boutiques and then start your own if you want to learn more in this field.
You can hire tailors on a daily basis and they will make the clothes as per your recommended design. You can earn lakhs of profit if properly established. However, you need to keep yourself up to date with the latest trending designs. You can first start your business from your spare room in your home then to a proper shop or flat as it grows.
Sell Homemade Items Online
Starting a home-based online store to sell homemade items is a popular and profitable Business Idea for Stay-at-Home Moms in India. This entrepreneurial venture allows moms to channel their creativity and craft skills into a successful business while managing their household responsibilities. A person living away from home and having no time or resources of their own craves homemade things as well as food items. Stay-at-Home Moms can make homemade pickles or something else and sell them online which will give them a wider market and help gain good and loyal customers. Most of the working young generation who lives away from their parents craves homemade products.
Become a Nutrition Guide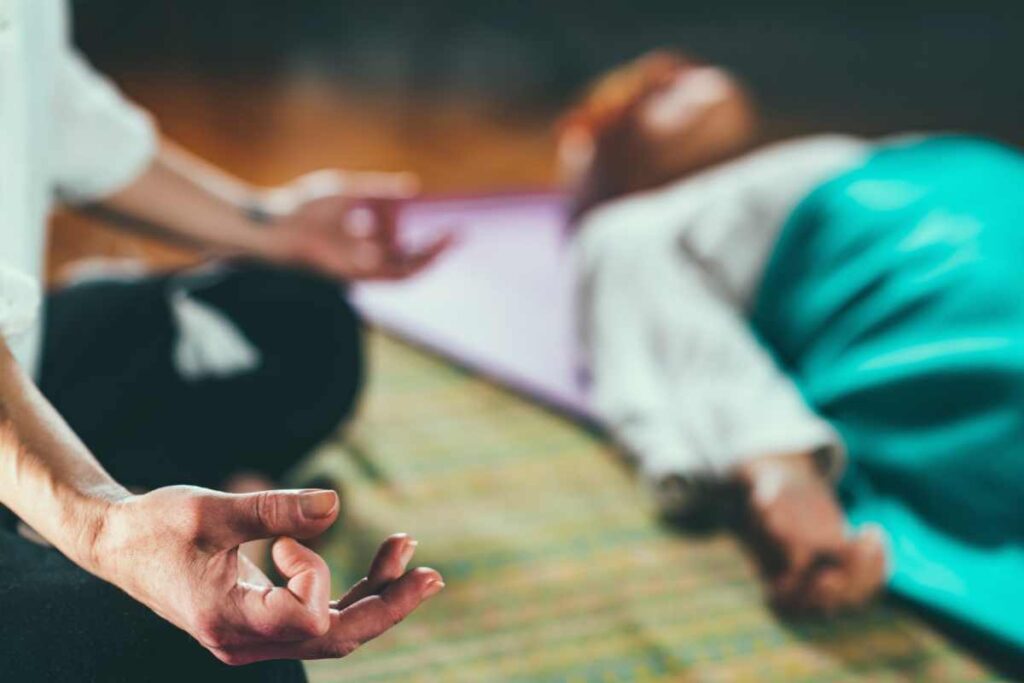 Becoming a nutrition guide is a highly relevant and rewarding Business Idea for Stay-at-Home Moms in India, especially at a time when health and well-being are gaining importance. This venture enables moms to use their knowledge and passion for nutrition to make a positive impact on people's lives while working from home. As we all know moms are the best nutrition guides in the whole world whether it be about life lessons or something else. So Stay-at-Home Moms can learn about how to take nutrition and then guide people about it and make money out of it.
Draft Mails for Companies
Offering mail drafting services to businesses is an excellent Business Idea for Stay-at-Home Moms in India, In a digital age where effective communication is vital, your writing skills can be a valuable asset to companies seeking professional email correspondences. Stay-at-Home Moms can also use up their writing skills and draft emails on behalf of different companies who would pay them. The more they explore the more their skills enhance and boost confidence inside them.
Become an Influencer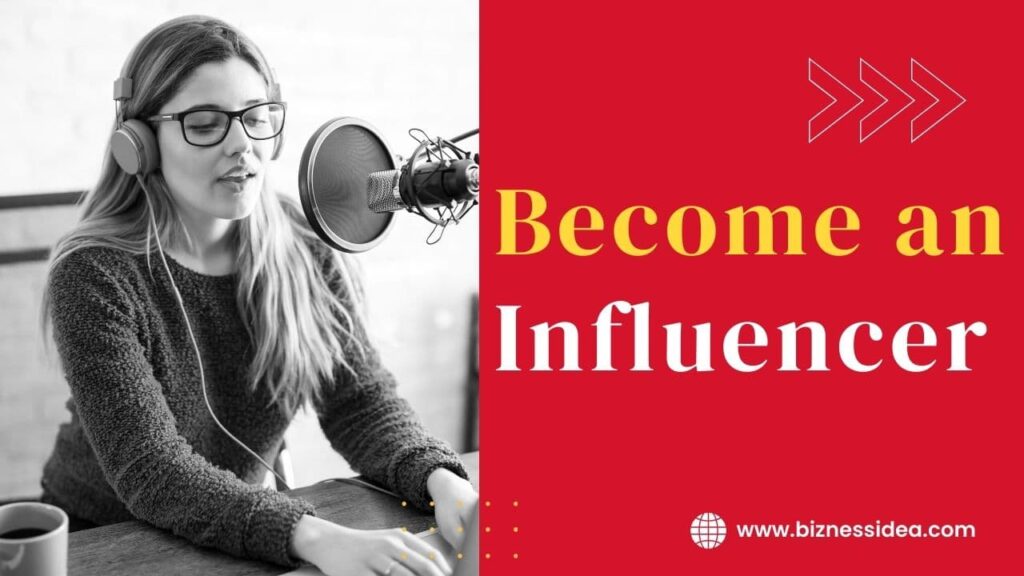 Becoming a social media influencer is a dynamic and evolving Business Idea for Stay-at-Home Moms in India. In an age where digital content is a driving force, this venture enables moms to leverage their interests, expertise, and online presence for financial gain while maintaining a flexible work schedule. Moms are one of the most creative creatures and Stay-at-Home Moms can show their creativity to the world through online sites and help other people grow as well as earn a handsome amount after people start liking and following their content.
You can start your YouTube or any other social media page and highlight your talent be it cooking, dancing, acting, etc. if you are not sure about it you can also show some DIY (do it yourself). This is also a great option for Stay-at-Home Moms.
These things will make the Stay-at-Home Moms active every time and don't ask for much of your time. 
Start Cooking Classes
Starting cooking classes is an engaging and culturally relevant Business Idea for Stay-at-Home Moms in India. This venture allows you to share your culinary expertise while helping others learn and appreciate the art of cooking. As we all know moms are all-rounders in every aspect of life and they have magic in their hands that makes their handmade cooked food taste like heaven. So Stay-at-Home Moms can start teaching this beautiful art of cooking to other people and charge them for the same.
As well as let other people get the chance to learn how to prepare good food and make living a little easy and happy as happiness comes from food. Many people want to learn cooking but they can't due to the very high fees of professionals or due to not appealing taste stay-at-home moms can surely go for starting such classes.
Become a Function Planner
Becoming a function planner is a dynamic and versatile Business Idea for Stay-at-Home Moms in India. This venture allows you to put your organizational and creative skills to use while helping people create memorable events. No one in this world can take care of various things simultaneously but a mother can. They are inbuilt with those powers and it's high time that they use this power and make something more out of it. So Stay-at-Home Moms can become online function planners and guide people on how to take care of everything during functions or weddings or small family parties.
This can be fruitful for the mothers in being financially independent and living life on their terms. Also, the mothers know how to manage things under the budget so they can plan a function under the budget smoothly.
Conclusion
The diverse Business Ideas presented in this article offer Stay-at-Home Moms in India a wide range of opportunities to leverage their skills, passions, and flexibility. These Business Ideas are not only financially rewarding but also provide the independence and work-life balance many moms seek.
From offering home tuition services, and selling homemade items online, to becoming influencers and function planners, each business idea comes with unique benefits and challenges. It's essential for  Stay-at-Home Moms to choose a business that aligns with their skills, interests, and the time they can commit.
As a Stay-at-Home Mom looking to embark on an entrepreneurial journey, it's important to remember that building a successful business takes time, dedication, and patience. Developing a solid business plan, investing in your skills, and maintaining professionalism in your chosen field are key to your success.
Ultimately, the Best Business Idea for a Stay-at-Home Mom is one that allows her to balance her family responsibilities with her entrepreneurial aspirations. The above-mentioned Business Ideas can be adapted and personalized to suit individual circumstances, ensuring that moms can create a fulfilling and prosperous career while being there for their families. So, whether it's teaching, cooking, crafting, or event planning, there's a business idea for every stay-at-home mom to explore and thrive in the Indian entrepreneurial landscape.
'Mother' is a very big word in itself with the most superior meaning. Always heard of a bad son or bad husband or bad wife but never heard of a bad mother. Being a Stay-at-Home Mom in India doesn't mean you have to put your career aspirations on hold.
By venturing into one of these Business Ideas, you can turn your passion and skills into a rewarding and flexible career that allows you to thrive both personally and professionally. Take that first step towards entrepreneurship today!
For more insights and ideas related to businesses, check out Biznessidea, to explore further opportunities and knowledge.
Frequently Asked Questions (FAQs)
Ques. Is it possible to manage both work and house chores for Stay-at-Home Moms?
Ans. Yes, it is possible if the business doesn't ask for much of mom's time. 
Ques. Is there any age boundary for starting business ideas for Stay-at-Home Moms?
Ans. No, no matter what your age is, if you have the ambition, passion and determination then you can start your business.
Ques. Which are the most popular small business ideas for Stay-at-Home Moms?
Ans. Giving tuition, selling homemade items and starting a food mess.