A recession refers to a significant downfall or decline in the economy, which directly or indirectly affects the business. It could be a decline in GDP growth or industrial production etc. It could last for several months. But despite this tragic economic downfall, there are several Recession-Proof Business Ideas for entrepreneurs and startups that will surely help you to earn daily in thousands.
An economic recession is when the economy is stagnant. There is low industrial production, a decline in income, and an increase in the unemployment rate of the country, which results in an economic recession.
What is the Recession?
We all were in the recession period or the economic recession for the past two years, and we were still not completely out of it, but we were improving and trying to be more stable.
Recession is caused not by a single factor but by an assortment of factors. These factors could be uncertainty, speculation, and oversupply. Not knowing that the economy would decline overnight. This same thing happens during a pandemic, which we know we all have faced, and a similar situation can arise during wars, too. When prices of things increase considerably can also cause a recession. Companies tend to increase their production to meet the demands of their customers. Still, when the demand suddenly stops, all these oversupplies can lead to a recession, and all these affect businesses around the world.
However, there are several Recession-Proof Business Ideas for entrepreneurs and startups that you can try if you are planning to start a business.
Is the Recession Bad or Good?
Recession can be good, and it can be bad for someone especially for entrepreneurs and startups, depending on the type of industry the business belongs to. Several industries, like Food and Beverage, Healthcare, Education, and transportation, did well in a recession.
While some industries had to bear massive losses during the Recession, like Retail and others, countries have faced several recessions over time and in history. The length of the average Recession varies, but mainly it's for several months.
Most startups and entrepreneurs might be feared by thinking of the Recession, but the thing is that several businesses have no impact on their business growth due to the Recession.
Recession proof refers to the businesses being free from the Recession's impact. Anything like a GDP downfall, economic Recession, or increase in the unemployment rate does not bother them at all.
Here is a list of 10 Recession-proof business ideas for all entrepreneurs and startups.
Recession-proof Business Ideas for Entrepreneurs and Startups
Home-Based Business
In the realm of recession-proof business ideas for entrepreneurs and startups, establishing a home-based business stands out as a resilient and cost-effective option. The adaptability and low overhead costs associated with home-based ventures make them an attractive choice for those navigating uncertain economic climates. Home-Based Business needs very little investment, and there is no need to worry about the Recession. For example, it could be a cookie or a chocolate-making business. If people liked it, they would buy it no matter what. This business could be anything that started from your home. It could be your home food service or anything else you would love. Most home-based businesses are recession-proof businesses as well.
Become an Online Entrepreneur
In times of economic uncertainty, the ability to adapt and thrive becomes crucial for entrepreneurs and startups. One recession-proof business idea for entrepreneurs that has gained significant traction is becoming an online entrepreneur. In the face of economic downturns, online entrepreneurship stands out as a resilient and adaptable business model. With the global shift towards digitalization, consumers increasingly rely on the internet for their needs, creating a vast market for online entrepreneurs to tap into.
Starting an online business requires relatively low upfront costs compared to traditional brick-and-mortar ventures, making it an attractive option for startups with limited capital. From e-commerce stores and affiliate marketing to digital services and online education platforms, the possibilities are diverse.
Moreover, the flexibility of an online business allows entrepreneurs to pivot quickly, adjust strategies, and reach a wider audience. The ability to operate remotely also reduces the impact of external factors, providing a layer of protection against economic downturns.
Make a Freelance Business
In times of economic uncertainty, entrepreneurs and startups seek recession-proof business ideas that offer flexibility and sustainability. Creating a freelance business emerges as a compelling option, providing individuals with the opportunity to leverage their skills and expertise in a diverse range of industries. A freelancer is a self-employed person. He/she works on his or her work and doesn't work under somebody else's. In other words, a freelancer is his/her boss. Freelancers work on their conditions, time, place, etc. Freelancer working on his terms, rules, and regulations and making decisions independently. They work on a contract or project basis. They work from project to project, which is the main reason they are recession-proof.
Online Tutoring Business Idea
In the quest for recession-proof business ideas for entrepreneurs and startups, online tutoring emerges as a resilient and lucrative venture for entrepreneurs and startups alike. As the education landscape evolves, the demand for personalized learning experiences creates a thriving market for those looking to establish a foothold in the online tutoring domain. As mentioned above, Education is an industry free from the Recession. So, being an online tutor or starting an online tutoring business can be best for someone who loves teaching and wants to spread Education. Even during the Coronavirus pandemic, the education industry did not face any recession education went online in countries like India and others. It didn't bear any losses, and this is the best time for all online tutors.
Create or Sell Ebooks
Ebooks refer to electronic books that can be easily read and easily carried anywhere on your phone. Selling E-books is the most demanding recession-proof business idea for entrepreneurs and startups over the internet. These books are not printed on paper. With technological advancement, the demand for e-books is constantly rising these days, and with this, the demand of the sellers and the creators of these books is also rising.
No matter how much GDP will fall down or up. There will be no impact of the Recession on this business. It is one of the popular ways to make money online. There has never been a better time to create and sell ebooks.
Reselling Items Online
In the ever-changing landscape of entrepreneurship, reselling items online emerges as a resilient and adaptable recession-proof business idea for entrepreneurs, offering entrepreneurs and startups a pathway to navigate economic uncertainties with ease. Whatever the Recession or economic Recession is, people will need items like a table, chair, fan, almirah, and other items. So, reselling these items will be a very good and very profitable business idea and will be recession-proof. Most people will not be able to buy luxury things, especially during the Recession. So, for them, this is a great option and for you.
It's a. Win-win situation. Most second-hand stores showed an average increase in sales even during the Recession.
Food and Beverage Business
In the dynamic world of entrepreneurship, a food and beverages business stands out as a recession-proof business idea for startups, offering entrepreneurs and startups a delectable blend of stability and innovation.
This industry is very big in itself, and this is the most profitable industry, the best part of this industry is that it is recession-proof. Any business in this field is recession-proof because everybody still needs food and drinks to survive. This is one of the basic needs of all the people out there. It's not a luxury.
These businesses do not need to care about any economic recession or the fact that the economy is stagnating. Businesses in this field will continue to do well and grow even in times of Recession.
Washing Services
This is also a great recession-proof business idea for early entrepreneurs regarding recession-proof business. As everyone keeps wearing clothes and also always needs the cleaning services. This business has flourished in foreign countries like the USA, UK, etc. These businesses also need less investment. There is no need for any larger machines and larger manpower as well.
Online Consultant
In the ever-evolving business landscape, establishing an online consulting venture proves to be a resilient and recession-proof business idea, providing entrepreneurs and startups with a strategic pathway to success. One could be an online consultant and offer their services as a consultant in the economy. You can offer your services to many industries, from health care to technology and so on. It's a very profitable business, and not only that; it's recession-proof as well.
One can specialize in a particular field like finance and provide consultations regarding that, which means one can be a finance consultant. Although there is a little chance that this business will get affected during the Recession in the long run, this could be profitable and recession-proof. 
Auto Maintenance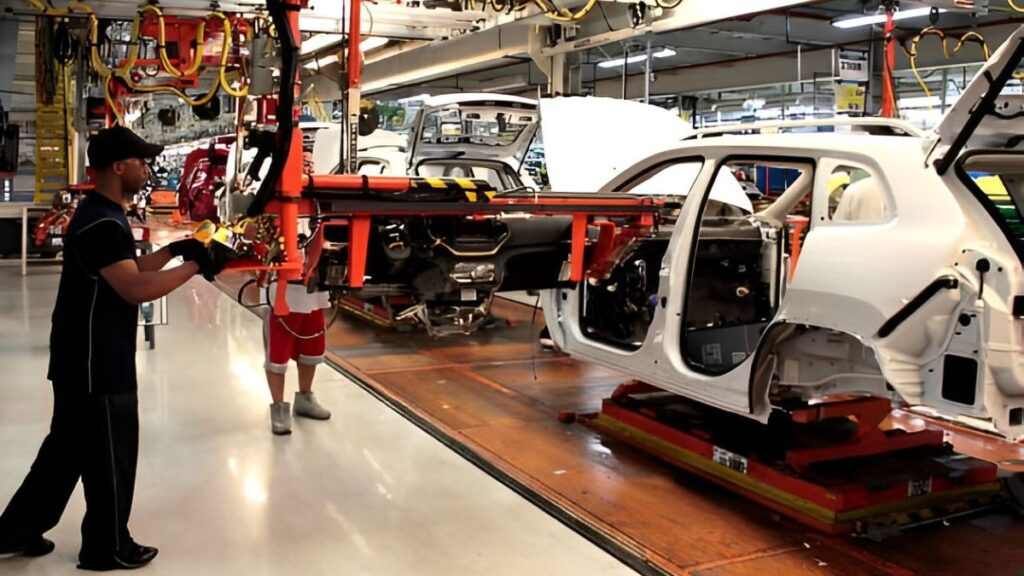 This is also a legitimate recession-proof business idea that most people don't pay attention to. In this modern world, everyone has a car and needs to take care of that car by giving regular services or other things.
A small chip shortage in a car doesn't mean the owner will change the whole car. He has to go to the mechanic and get it sorted without considering the Recession in the economy. It's becoming more of a need nowadays. The demand for automotive maintenance professionals has constantly been increasing day by day.
The normal wear and tear and the accidents and services like applying coloured wraps on a car make it wider and more profitable.
Conclusion
Those mentioned above are some Recession-Proof Business Ideas that will ease your thoughts about which business to start. Most home-based businesses are recession-proof businesses. They don't get affected by the Recession and require less investment. Online businesses or becoming an online entrepreneur can also be very great ideas to begin with. The majority of the freelancer or the freelancer business is also Recession-proof, and it is best for someone who likes to be his/her boss. Some best Recession-Proof Business Ideas can be the online startups that were highlighted during the covid'19.
Doing anything online, even creating and selling e-books, was very profitable to do and recession-proof as well. They only need two things: the internet and your creativity. Providing services like washing services or cleaning services as well as also been in demand for a long time and was considered recession-proof. Online tutoring and auto maintenance services were some of the common examples of recession-proof services.
For more insights and ideas related to businesses, check out Biznessidea, to explore further opportunities and knowledge.
Frequently Asked Questions (FAQs)
Ques. Are there any Recession-Proof Business Ideas at low cost?
Ans. Yes, there are several Recession-Proof Business Ideas that require low income, and some of them are mentioned above.
Ques. Can Recession-Proof Business Ideas Guarantee Good Income?
Ans. Yes, there are several Recession-Proof Business Ideas that provide good profit in the future if you work dedicatedly.
Ques. Do you think the Recession affects business?
Ans. Yes, the Recession surely affects the business, as the market stage decides whether you will have profit or loss.