In the ever-evolving world of entrepreneurship, businesses don't always need to be located in bustling cities to thrive. In fact, Villages, Rural areas, and Small Towns offer unique opportunities for innovative and community-focused Business Ideas. India is primarily a rural nation. With 70% of the country's population residing in rural areas, several possibilities and business opportunities exist. These are the raw locations where the competition is lesser, and the profitability is higher. Doing Business in Small Towns and Villages has some downsides, such as inadequate transport facilities and difficulty finding skilled labour. Getting loans from banks to set up businesses in underdeveloped areas is easier. So we have several Business Ideas for Villages, Rural Areas and Small Towns which will earn great profit.
A country still in its developing phase consists of a large population, and most of it resides in rural areas or places that are neither towns nor villages, i.e., small towns. These small towns and villages consist of people who are generally under-skilled or not skilled at all.
Agriculture is the primary source of livelihood in villages, and most of the population is employed in the agricultural sector. There is a great scope for other industries to flourish in less-developed areas. However, you can try something different from agriculture, which can be said different Business Ideas for Villages.
Young entrepreneurs are especially willing to take risks, and these locations can give them a chance to make the kind of growth they want. The Government of India is also taking necessary steps to increase production activities in villages, rural areas, and small towns. There are a lot of Business Ideas for Villages, Rural Areas and Small Towns that can be explored in these areas, some of which are discussed below.
Small-Scale Manufacturing Units
Small-scale manufacturing units have proven to be a cornerstone for economic growth in Villages, Rural Areas, and Small Towns, making them one of the Best Business Ideas for Villages, Rural Areas and Small Towns. Small Businesses do not require a hefty investment to set up, and setting up these businesses in rural areas can further cut down the cost of production. Businesses in Villages, Rural Areas and Small Towns cater to the needs of people in these regions, and the product can also be supplied in nearby towns and cities. Products produced at lower costs can be sold at higher prices in urban areas to increase profitability. Local labour can be hired to work in the production unit at relatively lower wages. You can build your small business in rural areas, which can build into large-scale industries.
Some examples of the products that can be produced on a small scale are:
Cotton pads
Matchbox/ Incense Sticks/ Candles
Packaging products
Masks/ Disposable products
Jute bags/Gloves
Pickles etc.
Types of Small-scale Manufacturing Industries
Micro Industry in Rural Areas
In rural areas, the pursuit of sustainable economic growth is a significant challenge, often due to limited resources and access to markets. However, the concept of micro-industries has emerged as a beacon of hope, offering unique opportunities for rural entrepreneurs. Micro industries are small-scale Business Ideas for Rural Areas that can be established and operated with minimal investment and resources. These ventures hold the potential to not only boost the local economy but also create employment opportunities and enhance the overall quality of life in rural areas. Micro industries, often overlooked in the world of business, have proven to be a remarkable catalyst for Rural Areas, making them one of the Best Business Ideas for Villages and Small Towns. Businesses with investments of not more than Rs.25 lakhs come under this category. Micro industries manufacture examples of products such as chocolates, water bottles, tissue paper, pens, toys, cotton pads, etc.
Small-scale Industry in Small Towns
Small towns often hold immense potential for business opportunities, and Small-scale Industries are a prime example. These are the Best Business Ideas for Small Towns which are perfectly suited for the unique dynamics and resources found in small towns, offering the promise of economic growth, local employment, and community development. Firms and businesses with an investment of over Rs.25 lakhs but below one crore come under this category. These businesses typically produce products and services such as pickles, stationery, beauty parlours, bakeries, etc.
Flour Mills in Rural Areas and Small Towns
One of the most essential and promising Business Ideas for Rural Areas and Small Towns is setting up flour mills. Flour mills play a pivotal role in the food supply chain, producing an indispensable staple – flour – that is used in countless households and businesses. It is an excellent Business Idea for Rural Areas and Small Towns to open a flour meal because there are a lot of regular year-round consumers there. There is little financial investment necessary, and labour is readily available. The flour can also be sold to adjacent cities and villages to increase revenues.
Teaching Services in Villages and Rural Areas
Teaching service is a very good and easy example of a Business Idea for Villages and Rural Areas. There is a good scope for educated youngsters in rural areas because very few teachers are available, and students have to go to nearby towns to pay tuition. Many students in these areas prepare for government examinations and higher studies. There are a lot of opportunities for teachers in rural areas.
Opening coaching centres in these areas can be highly profitable and generate employment by hiring teachers. These institutions can cater to the students of the villages as well as of the nearby towns.
Primary schools can also be opened in villages as private educational institutions are scarce. It'll improve the village's infrastructure and lead to the village's overall development.
Selling Farm Products in Rural Areas and Small Towns
It seems a profitable Business Idea for Rural Areas and Small Towns to benefit the farmers. Entrepreneurs can purchase farm produce from farmers and sell it in the cities. Farmers often have to sell their produce to the middleman at lower prices, and then the intermediate is a salad in the market, reducing the farmers' profit. This product can be purchased from farmers at a reasonable price and then sold in urban areas. It'll be beneficial to both farmers and business people.
Medical and General Stores in Villages
It can prove to be a golden Business Idea for Villages if you open a medical and general store in villages. People of the villages have to go to nearby towns to purchase essential items, so opening stores that cater to the steady demand of the people can be a great Business Idea. Medical stores are scarce to find in villages. Hence, the competition is lesser, which increases the chances of business doing well.
Transportation Facilities in Villages, Rural Areas and Small Towns
There is a lack of suitable infrastructure for transportation in villages, rural areas, and small towns. Providing an adequate mode of transport for the supply of form produce or for carrying out voyages is one of the Best Business Ideas for Villages, Rural Areas and Small Towns. Vehicles can be rented out initially to set up the business, and depending on the profitability, the business can be expanded accordingly. Things that have to be kept in mind before starting the business are:
The infrastructure of roads.
The income of the people.
The affordability of the service.
Dairy Products and Poultry Farming in Villages, Rural Areas and Small Towns
Another great Business Idea is to do business in dairy products. Dairy animals are abundant in villages and rural areas. Milk and other dairy products can be distributed in the dairies in nearby towns and even big cities. So dairy products and poultry farming is a profitable and Best Business Idea for Villages, Rural Areas and Small Towns.  The purity of dairy products matters a lot to people in urban areas, so they are ready to buy them at higher prices. Poultry farming can also be highly profitable for entrepreneurs as the produced and less developed areas can then be supplied to small towns and even big cities. 
This business can reach heights of proper transportation that are also made available. Sweet and dairy shops can also be open to generate even bigger revenue. This business has a great scope of doing well in the market.
Some of the Best Business Ideas for Villages and Rural Areas
Open a Cloth Shop in Villages
Starting a clothing shop in a village is a classic and viable Business Idea for Villages that can greatly benefit the community while providing you with a source of income. Whether it's a town or a village, it's a great Business Idea to open a clothes shop in a village or town because every place demands clothes. One person can open a cloth shop by putting in capital and start earning gains after a few times. The clothes shop can consist of different clothes such as bedsheets, ladies' wear, menswear, and kid's wear. The more explorable items available in the store, the better the consumer's experience will increase customers' visits to the shop, increasing the store's profits. Also, the shop owner can hire people leading to employment generation and growth of the village.
Open a Boutique in Villages and Rural Areas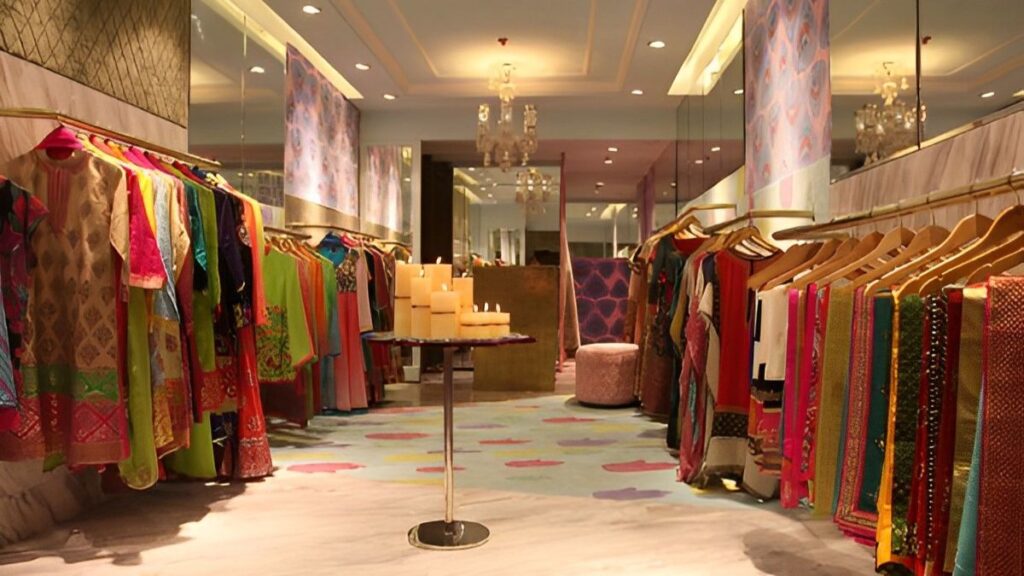 Starting a boutique in a village or rural area holds numerous advantages, making it one of the Best Business Ideas for Villages and Small Towns. People in every corner of the world or the so-called hemisphere of the earth are attracted to visibly beautiful and pleasing things. Boutiques are places where the owner sells fashionable clothes or antique gifts for special people. People influenced by fashion eventually become addicted to fashion and try to copy the style they feel looks good on others and themselves. To cope with the consumers' expectations, one should provide them with the latest fashion and what they want to wear.
People demand more of those goods they feel comfortable and beautiful in. Boutiques should try to get economically sound products to the consumers as fashion decreases when financial wealth drains more than expected.
Set up Grooming Salons in Villages and Small Towns
As clothes are essential for living, grooming is essential for living a neat and clean life, and according to research, most people like to live in cleanliness instead of a mess. So it is clear that if someone doesn't want to live in a messed up, dirty surrounding, why would he/she like to live as a dirty person who is not very well groomed with long hair and dirty nails? So learning grooming skills and providing services to people help them earn income and grow in life.
There are several examples in the world where people became big men while practising grooming. Hence, grooming is one of the Best Business Ideas for Villages and Small Towns a person should start in a village or rural area.
Organic Fruits and Vegetable Shops in Villages and Small Towns
Opening an Organic Fruits and Vegetable Shop in Villages and Small Towns is a sustainable and impactful Business Idea for Villages and Small Towns that benefits both the community and the environment. As other factors are important to living, food is considered the most important factor because a person can live without grooming or even clothes for a time but not without food. Also, people generally ask for organic fruits and vegetables in the market, which is necessary, so one should open an organic fruit and vegetable shop in a village or small town.
Fruits and vegetables are something that everyone consumes, and life can not go along without them. People can get vegetables from different places and sell them in retail in the market or can take up a business for supplying the fruits and vegetables at a wholesale price to local vendors.
Conclusion
Villages and small towns are full of opportunities. Simply having a curious mind and the desire to improve things is enough. From opening a clothes shop to organic fruits and vegetables there are enormous Best Business Ideas for Villages, Rural Areas and Small Towns that one can turn into a startup in these regions. Setting up a business in a rural location would be advantageous for the business owner and improve living conditions by creating jobs in underdeveloped areas. If people have year-round employment, they can afford basic amenities and their children's education.
The nation's and the economy's general growth depends critically on job creation. Most Indians live in underdeveloped areas, and creating employment opportunities is crucial.
Prime Minister Narendra Modi's Atma Nirbhar Bharat initiative also seeks to expand small businesses.
For more insights and ideas related to businesses, check out Biznessidea, to explore further opportunities and knowledge.
Frequently Asked Questions (FAQs)
Ques. Is there any support from the government for Small-scale Industries?
Ans. Yes, several policies are made to support young entrepreneurs and small-scale industries.
Ques. What are the top Business Ideas for Females to Start?
Ans. There are several business opportunities for females to start their business, like opening a clothes shop, you can start coaching classes, dancing or arts and crafts classes, tiffin services, and many more.
Ques. Is there any age barrier for entrepreneurs to start their businesses? Ans. No, you can be in your teenage years or an old person. It all depends on your ambition.