If you want to establish your company and build a brand, having an interest in entrepreneurship is insufficient. You need to have an extraordinary business idea that will revolutionize the industry. A great business concept has no equivalent in money. To be noticed, you must have a compelling idea and a lot of passion.
Many startup ideas do not require extensive capital and investment, but they necessitate intensive research before their birth. All it needs is adequate time devotion and analytical thinking to predict the demand and success of the product.
Fret not! We have got to help you by highlighting some of the most profitable and successful business ideas that are handpicked in terms of profitability, scalability, and growth potential:
Food Delivery Service
Food delivery is the growing and most profitable business in this busy world, surpassing e-commerce as one of the top startup ideas. The appeal of a meal delivery service is simple: nobody has much time to cook every day, and it's hard to match the convenience of having meals delivered from their favourite restaurants.
There are many methods to start a food delivery business. Still, the two most appropriate ones are either you onboard restaurants and ask them to list their menu items on your online ordering application or sell prepared meals. The former is more concerned with managing a food market, while the latter is more concerned with your participation in food preparation.
The increased corporate jobs have resulted in more dependency on food delivery services. The control over the quality of food, timeless delivery, and the option to offer a wide variety of cuisines to your customer are some of the advantages of this startup idea.
Remote Learning
Online learning and education are flourishing in India after the pandemic. The shift from the offline to the online mode has revolutionized the whole education industry and is considered the most dynamic industry with a huge growth potential. The demand for remote learning has grown immensely as parents want to supplement their children's education and the youths now prefer supplementary education with their main course or jobs.
There are many added advantages of this startup idea:
A vast section of the population is willing to pay for online education.
The requirement for capital investment is much low as compared to other businesses.
The scope of expansion and the reach is much greater than in an offline setup.
One can give shape to a remote learning startup idea by venturing into pre-recorded sessions or doing live streaming sessions. The only crucial aspect is perfect identification and critical evaluation of the target market. The target market and other factors like the quality of the mentor, price of the courses, subjects offered, and scheduling would influence the probability of success of this business.
Event Planning
The business of event planners has got a huge boost as the population now wants to be the best and the most creative at whatever they do, whether it's a simple birthday party or a grand wedding anniversary. Event planning, though risky, is considered one of the most profitable businesses if implemented successfully.
To pioneer this startup idea, one needs to be clear with what they want their event to achieve, create a realistic budget and strictly follow it, choose the right venue, and build a team of professionals. As backup plans are necessary, one should always be ready with contingency plans to make the event successful by preventing any loss.
Pet Care
India is considered one of the fastest-growing pet markets in the world. When the passion for caring for animals and playing with them merges with the zeal to start a business, it brings the best out of you. There are numerous pet business prospects.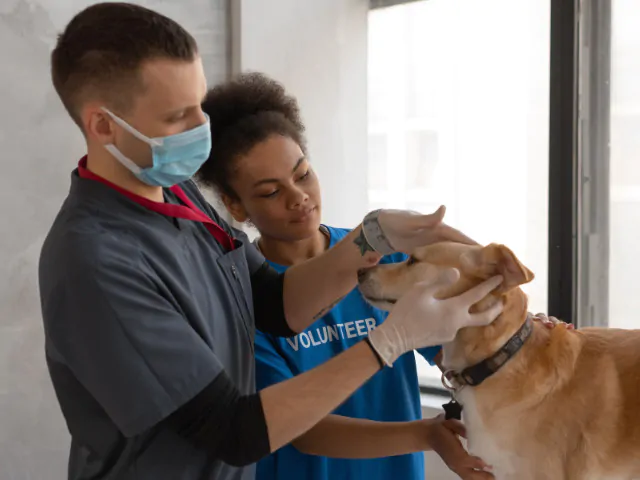 The fundamentals of this startup idea involve:
Take care of the pets by providing them with nutritious food and mineral water for good health and fitness.
Taking them out for a walk.
Playing with them (pets).
Training them as needed.
Pet owners are willing to spend on their pets; you only need to look out for potential clients, sign a contract for service with them, and let word of mouth market your brand.
Food Bus
In the past few years, food buses and trucks have tremendously expanded the Indian restaurant market. Whether it's Chinese, Italian, South Indian, or Punjabi, food buses offer you cuisines from all over the world to nearby your home. It enables customers to test a range of cooking and try new foods conveniently.
Due to minimal cost investment, low overhead and upkeep costs, low risk, and remarkable mobility, this startup idea is one of the most trending and profitable startup ideas with growth potential. The scope of expansion and greater reach and coverage due to minimal capital requirement enables the entrepreneurs to establish several sites.
It will be unsurprising if the entrepreneurs prefer food trucks rather than choosing a standalone restaurant.
Drop Shipping
Drop shipping is an order fulfilment business wherein customers order a product from the startup's website, which is delivered to them by contracting with a third-party supplier. This startup idea requires no physical product, capital investment, or product research and development. You only need to contract and partner with suppliers ready to ship orders to the buyers.
The functionality of dropshipping business involves, firstly, the customer placing the order from your online store and paying the rental price. Secondly, you forward the customer's order to a supplier and pay them a wholesale price while keeping the balance as a profit margin.
Lastly, the supplier ships the order directly to the customer. This startup idea is one of the most profitable and scalable businesses that only need extensive market analysis, finding a dropshipping supplier, creating an online store, and optimizing and marketing your brand.
Day Care
The need for daycares has risen significantly with the emergent increase in nuclear families, married couples, and single working mothers. Parents leave their children at daycares when they depart for their office while the business owner ensures that children are taken care of. Their health, nutrition, hygiene, education, and sleep schedule are maintained.
To start with a daycare business first requires conducting extensive market research to identify the area in which the parents are facing this issue and then finalizing the location either by renting a room or redecorating an office area, then arranging funds and inculcating extraordinary marketing tactics.
The most appealing advantage of this daycare business is that it can be started at home, saving huge costs.
Home Caterers
If you have a cooking instinct and entrepreneurial abilities, then none other than a home-based catering business would be the best startup idea. It is one of the most scalable and profitable business ideas that initially does not require much capital investment. Social gatherings, corporate events, and kitty and birthday parties can be the main source of revenue for home caterers.
All you need to do is to undertake market research and analysis of local demand and competitive analysis. As the main demand would be from locals in the initial stage, keeping yourself updated about the competitors and their performance is necessary. After market analysis, one should chalk out a complete business plan, prepare the menu, fix the price, and procure equipment.
Conclusion
So, these were some of the best startup ideas handpicked based on profitability, scalability, capital needed, and growth potential. As it is rightly said by Hellen Keller, "Ideas without action are useless." If anyone possesses some very good ideas, which have huge growth potential and are full of innovation but are not executed properly, then it is useless.
Thus, one should focus highly on the execution of the business idea and take relevant steps crucial for its successful implementation.
On Biznessidea features articles on and about businesses, startups, and entrepreneur. Business & startup-related subjects are covered in great depth on Biznessidea, along with entrepreneur profiles and other information.
Frequently Asked Questions (FAQs)
Q1. How much capital do I need to start my own business?
Ans. There is no standard amount of capital that is needed to start any business. It majorly depends on the type of business you are starting and the scale on which you want to operate initially. Businesses can be started with 'zero' capital also.
Q2. Which is the best startup for India?
Ans. The above-listed 8 startup ideas are the best ones as per our research. It depends on various factors like profitability, logistics handling, the scope of growth and many other factors which define a great startup idea.
Q3. What is the minimum age limit to start my own startup?
Ans. There is no legal age limit to start your own startup. Some school students start their own businesses when they are just 12-15 years of age. All you need is a rational understanding of things and a mentor to guide you.