Indian Bollywood celebrities are renowned for having a variety of skills. There is a long list of Bollywood celebrities who turned entrepreneurs. Aside from acting, celebrities also contribute to new businesses and adopt entrepreneurial behaviour. Several well-known and prominent Bollywood celebrities who turned entrepreneurs have contributed to businesses, either financially or by serving as brand representatives/ambassadors. They earn not only cash but also a lot of fame. They develop ideas, exhibit passion, and adopt the proper standpoint regarding how they want to use their capital. Additionally, they engage in a lot of social work and welfare activities. We present to you some famous Indian Bollywood celebrities who turned entrepreneurs are well-known outside the film industry.
Who are the Bollywood celebrities turned celebrities?
Hrithik Roshan
Hrithik Roshan has portrayed various characters in Indian Bollywood movies and has received honors and pay for his work. Hritik is also a very good dancer and one of Bollywood's renowned and best actors. Due to his formative years, Hrithik is passionate about helping the public. He receives money to help Mumbai's Dilhush Special School for intellectually retarded students. He donates to charity a portion of his monthly earnings. He donated $30,000 to Nanavati Hospital in 2008 to meet the needs of children who stammered.
He established a charitable project to help those with disabilities in 2009. He thinks that by making his actions known, he can inspire society. He participated in the 2013 Ghatkopar festival and assisted females who were still malnourished and living in abject poverty.
Hrithik Roshan donated $37,000 and built houses for those impacted by massive flooding throughout Southern Africa as a sign of support for the victims of northern India. In addition to acting, Hritik played soccer in 2014 to increase funds for a social organization run by Aamir Khan's daughter. Hritik also gave away the money to a charity that he made from appearing in the "Dheere Dheere" song.
He would be chosen by UNICEF as a representative for whom the primary goal is to educate kids about the SDGs in more than 100 nations. However, after being such a huge celebrity, he enjoys practicing charity. He serves as a great illustration among Bollywood celebrities who turned entrepreneurs is also a successful businessman and social worker.
Shah Rukh Khan
Shah Rukh Khan is well-known for his business acumen, in addition to his acting abilities. By financing properties & land wisely, he has made great profits. He possesses the SRK BOULEVARD property in Dubai and also affirms the "Royal Estates" real estate association. Also, Shah Rukh Khan has possession over the IPL team KKR (Kolkata knight riders).
Apart from that, he co-owns Red Chilli Entertainment with his wife, Gauri, and endorses Tag Heuer, Pepsi, Hyundai, Nokia, DishTV, and many more. Undoubtedly, Shah Rukh Khan is a very wise entrepreneur, along with his amazing acting career. He is also the most philanthropic Indian actor. He dedicated a cancer therapy center and ward for special kids at Nanavati Hospital. Additionally, Shah Rukh Khan is the only Indian Bollywood celebrity to receive an award from UNESCO for his charitable efforts.
Karishma Kapoor
Born on June 25, 1974, Karishma Kapoor is a very well-known Bollywood actress who appeared in Hindi Bollywood films. She is listed among the highest-paid Indian actresses in Bollywood. She has also won numerous awards for his work in the industry.
As a result of her contributions to numerous charitable programs that support women-related issues, Karishma Kapoor is another Indian celebrity who is a charity worker. She backs the philanthropic foundation of Salman Khan. Together with Priyanka Chopra, she actively raises her voice for the rights of girls. Karishma also provided endorsements for the Crescent Lawn, Danone, and Kellogg's brands.
Anushka Sharma
Anushka Sharma is not just one of the female stars in Bollywood but also a well-known businesswoman in India. In 2014, Anushka Sharma and Karnesh Sharma (her brother), who's now a producer, founded the Clean Slate Films production house. The company makes and releases films, introducing the audiences to new artists and cutting-edge material.
Anushka Sharma is a well-known actress in India, but she is also regarded as a successful celebrity businesswoman. The actress debuted her very own clothing line, Nush, in 2017. The brand caters to women who want stylish yet comfortable options for their clothing.
In addition to these, Anushka is the brand endorser for a wide range of companies, including Nivea, Myntra, Google Pixel, and Standard Chartered Bank.
Ali Fazal & Richa Chadha
Bollywood's most famous and prosperous couple, Ali & Richa, launched their production company, Pushing Buttons. "Girls will be Girls" was their first production which attracted a great audience from the global film industry. She is establishing a groundbreaking hatching curriculum for girls who would like to function as production assistants and cinematographers in the entertainment industry alongside Ali Fazal & director Shuchi Talati.
Ajay Devgan
Ajay Devgan is one of the most-liked Bollywood celebrities. In addition, he directs and produces. He has won numerous accolades in his field of expertise, such as the Padma Shri.
Ajay Devgan contributed to the Gujarati Charanka Solar Power plant project. In addition, he leads a VFX theater company and production company named "Ajay Devgan Film."
Deepika Padukone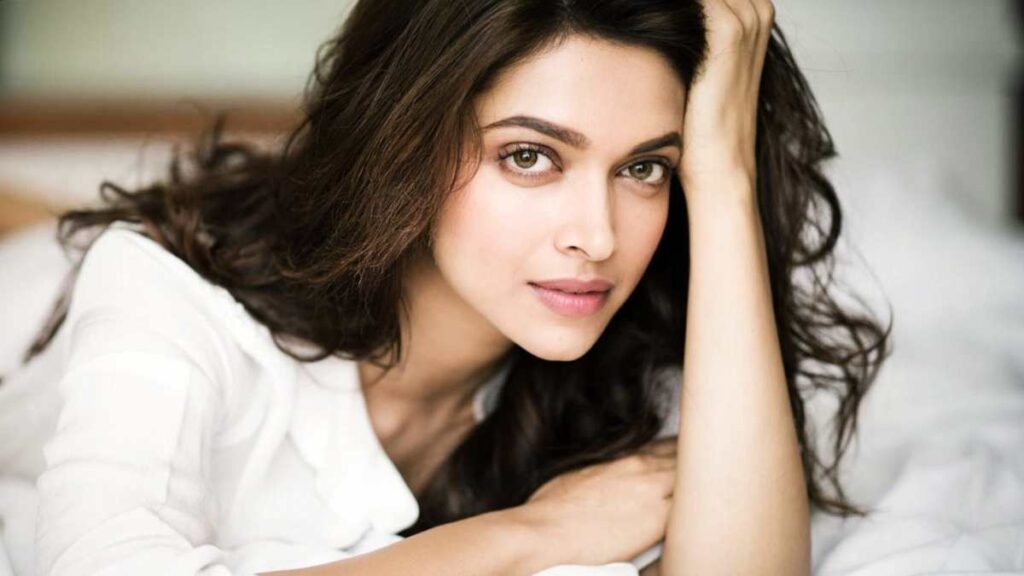 Deepika has started her own business by making an investment in Drum Foods International Pvt. Ltd, the company behind the different flavors yogurt company Epigamia. As part of the deal, Deepika will indeed serve as the spokesperson for the brand. She even financed the company Seed Round at the learning and social networking site FrontRow.
Salman Khan, a Bollywood celebrity born on December 27, 1965, has appeared in a number of high-budget movies. In addition to working in movies, he devotes a lot of extra time to charitable work. He is the founding father of the non-profit organization "Being Human," funded by clothing and accessories sales. The poor are helped in part by product sales.
On the fashion app Myntra, Deepika also introduced the company "All About You ."She has furthermore given her endorsement to companies like Oppo, Coca-Cola, Tanishq, and Axis Bank.
Sonu Sood
The unsung hero of our sector, Sonu Sood, has started one more project to make high-quality healthcare available to anyone in need. The "Ilaaj India" program, which serves to facilitate pediatric patients with medication and treatment, & is essentially a 24/7 customer care service created by Ketto.org, Asia's most popular reputable bootstrapped startup.
Salman Khan
Salman Khan, a Bollywood celebrity born on December 27, 1965, has appeared in a number of high-budget movies. In addition to working in movies, he devotes a lot of extra time to charitable work. He is the founding father of the non-profit organization "Being Human," funded by clothing and accessories sales. The poor are helped in part by product sales.
Shilpa Shetty
Shilpa Shetty's primary values have been courtesy and respect. Her program for BBC World Service Trust Television focused on HIV/AIDS challenges facing The country. She actively participated in order to support the disease victims. She is indeed one of the best female actors in Bollywood, and in the movie Phir Milenge, she played a patient with an illness that caused her to feel connected.
Shilpa Shetty is a staunch opponent of the use of wild creatures in circuses and is a supporter of the PETA promotional campaign. Shetty also owns stock in a cricket team from the IPL.
Conclusion
Bollywood celebrities are the inspirations of a lot of people and generally youths. Youths follow their lifestyle and habits. Hence, these Bollywood celebrities are real inspirations for everyone as they attract their fans with their multi-talented & multitasking skills. Along with their amazing acting skills, they are also running several businesses and generating employment. They are also investing in several new startups, which is a very positive sign for the Indian economy.
On Biznessidea features articles on and about businesses, startups, and entrepreneur. Business & startup-related subjects are covered in great depth on Biznessidea, along with entrepreneur profiles and other information.