Entrepreneurs are made with the right mix of enthusiasm, ideas, grit, determination, and perseverance. None of these factors is decided by age factors. Age brings a great experience and knowledge of the world and different spheres concerned, which gives them an edge over young entrepreneurs. Startups are about overcoming all difficulties the path of business throws at them. Sometimes, experiences from professional, personal, and social life give brilliant ideas to people who are afraid to work and build on them to make a startup. On the other hand, many people cashed on these opportunities irrespective of the social idea of them being too old to become an entrepreneur.
An entrepreneur's life is about breaking stereotypes and creating new paths and examples, so why should age be a limiting factor? In the history of startups, people have repeatedly proven that a startup's success is not decided by age but by the ideas of the entrepreneurs. People with strong vision are never too old to become an entrepreneur. In fact, according to research conducted by MIT professors, the average age of startup founders hovers around 40.
In this article, we will read about entrepreneurs who did not let the age line limit their scope of talent and success. These entrepreneurs have led the way for others who might have been afraid to express and work on their ideas after a certain age. Here are some proven examples of entrepreneurs who were never too old to become an entrepreneur.
Ray Kroc
Becoming an entrepreneur is not an easy path. It takes long-lasting efforts. Ray Kroc is a proven example of being never too old to become an entrepreneur. The entrepreneurial business journey of Ray Kroc started at the age of 51. He struggled as a multi-mixer salesman when he met Richard and Maurice at McDonald's hamburger shop. Impressed by the efficiency and popularity of the restaurant, he saw scope in this field of business. Expanding that restaurant into the fast food giant, McDonald's, we know today. Ray Kroc's entrepreneurial journey is one of the best success stories.
Tim Westergren
Tim's entrepreneurial journey definitely was not a hurdle-free. After facing failure in his stint as a musician, a nanny, and a hippy, he founded Pandora, his first business attempt at age 35, in 1999. Pandora started as a hardware company that allowed shops and stores to play music. After two years, it became an online radio channel. Pandora went public in 2011, generating 138 million dollars for its first fiscal year. After seeing his entrepreneurial journey we can say that age is really just a number to become an entrepreneur.
Reid Hoffman
In the world of entrepreneurship, being too old to become an entrepreneur is merely a perception – it's your mindset and determination that truly matter. Take a glimpse at the venture of Reid Hoffman. A Stanford graduate, Reid Hoffman dreamt of being an academician. He worked on a project called eWorld while he worked at Apple Computers. His entrepreneurial journey started after his stint at Apple, he created SocialNet, which he developed with all his learnings and experiences from failures as the bricks for his dream success- LinkedIn. At this time, his age was 35. LinkedIn is among the most popular websites for professional networking, job opportunities, etc.
Robert Noyce
Finding success at 41 in his entrepreneurial journey, Robert Noyce is the co-founder of Intel and the co-inventor of the integrated circuit. A firm believer in optimism, he tasted success only after working in numerous technological ventures. His net worth is estimated to be 3.7 billion dollars.
Stan Lee
Age is just a number when it comes to become an entrepreneur. Stan Lee, the father of Marvel, made his first breakthrough at 39 when he wrote his first comic book in 1961, titled 'The Fantastic Four.' Joining hands with Jack Kirby, he created many characters that all will treasure for many years and have become an indispensable and irreplaceable part of today's pop culture.
Chaleo Yoovidhya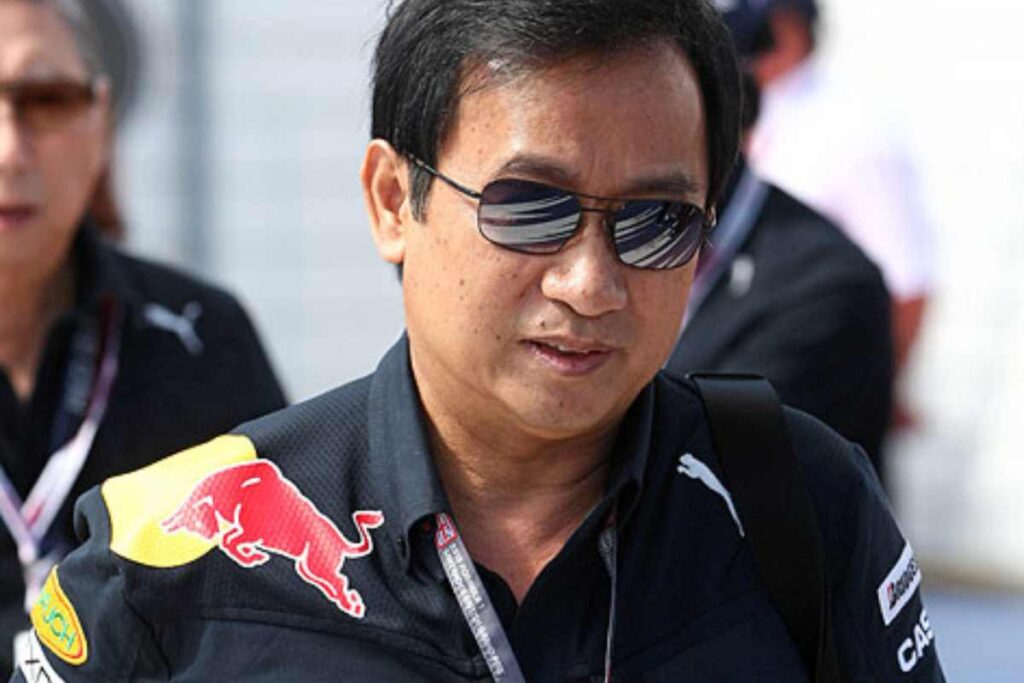 There are several compelling reasons why you might actually be better equipped to become an entrepreneur as you get older. Let's explore the entrepreneurial journey of Chaleo Yoovidhya. Hailing from a poor farming family background, he moved to Bangkok and started his own company, TC Pharmaceuticals. He met Austrian businessman Dietrich Mateschitz along with whom he made Yoovidya's refreshing drink at the age of 61. Today, we all know this drink as the popular and famous drink Redbull.
Henry Ford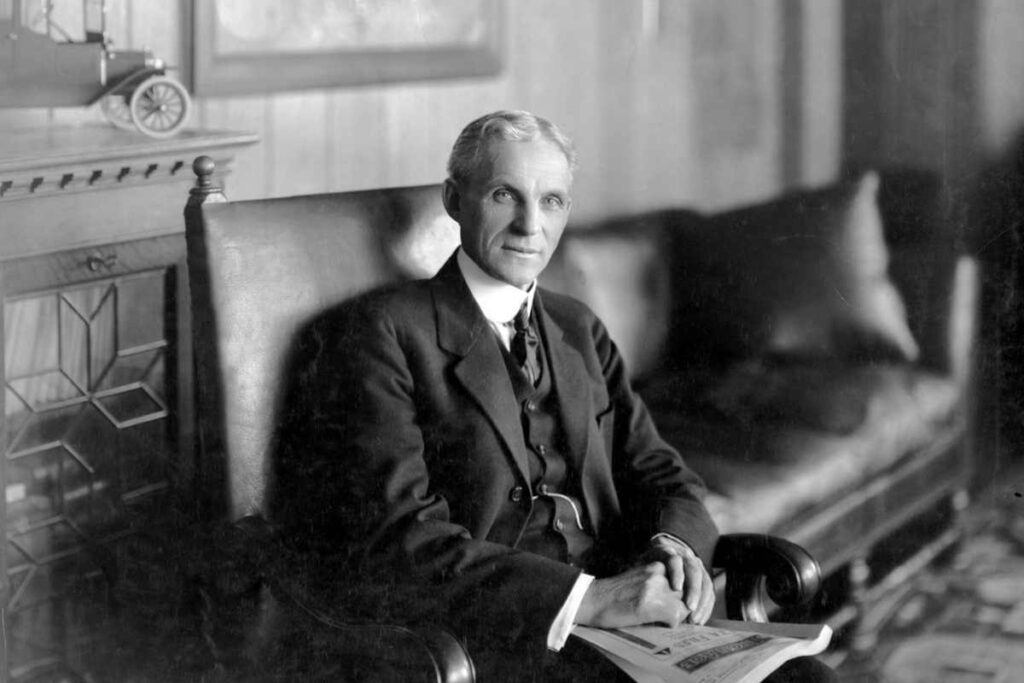 It's time to challenge the stereotypes surrounding entrepreneurship and embrace the fact that you are never too old to become an entrepreneur. Henry Ford left his home at 16 as he wanted to do something other than work on his family farm. Employed in Detroit as a machinist, he started establishing the massive business of Ford Motors at the age of 40. With an astonishing net worth of 199 billion dollars, he has been a source of inspiration for entrepreneurs from all walks of life.
Peter Thiel
A new venture can be the second act of your life, where age becomes an advantage, not a hindrance to becoming an entrepreneur. A law school graduate from Stanford Law, Peter Thiel got a job as a lawyer at a Manhattan Law firm in 1992 which he disliked immensely. After working for seven months in the firm, he left and joined as a derivatives trader at Credit Suisse. In 1999, along with his co-founder, he set up PayPal and served as the CEO till eBay bought it in 2022.
Harland David Sanders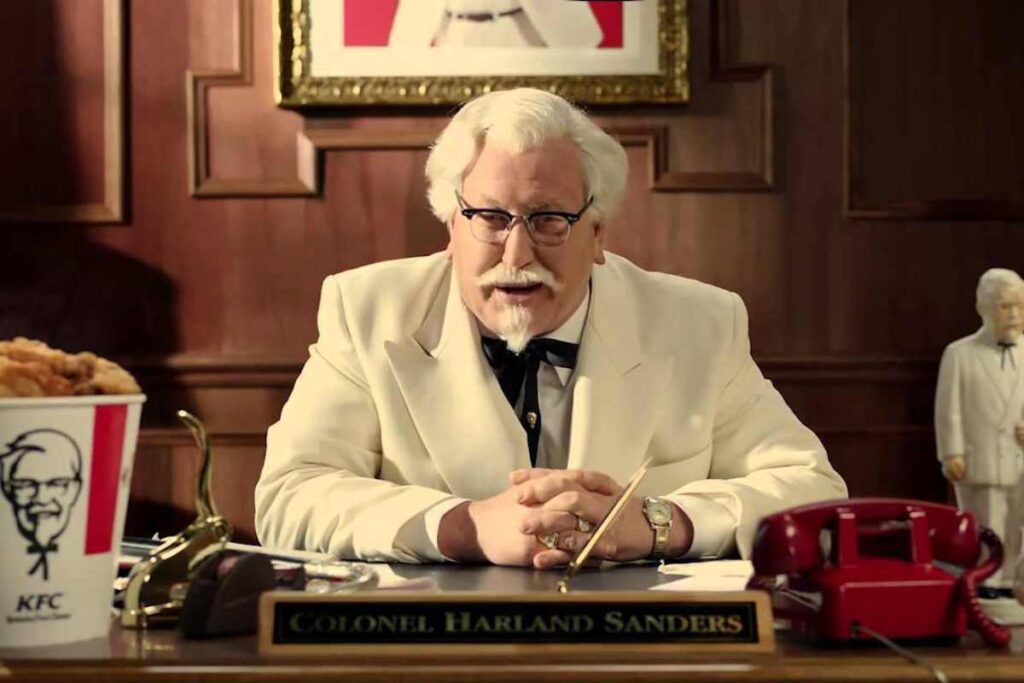 In the world of entrepreneurship, you are never truly too old to become an entrepreneur. Harland David Sanders, also known as Col. Sanders, had an unconventional entrepreneurial journey as an entrepreneur. He was witnessing personal loss and multiple unexpected professional setbacks. But he did not let these deter his grit, will, and determination. These values then made him successful in life. He had a special chicken recipe that was highly famous at a service station in Corbin, Kentucky, where Sanders worked, but a fire burned down the entire station. Sanders then rebuilt the place as a motel, and thus, at 62, Sanders franchised his 'Kentucky Fried Chicken' for the first time. Today, KFC is one of the most loved and preferred food outlets worldwide.
Leo Goodwin
Challenges may arise, but being too old to become an entrepreneur should never deter you from conquering the obstacles that entrepreneurship presents.Earlier employed for writing insurance policies, Leo Goodwin, born in Lowndes in Missouri in 1886, and his wife Lillian decided to open his own company, the "Government Employees Insurance Company", in 1936 during The Great Economic Depression. At this point, Leo was 50 years old. He initially trained as an accountant and then went into insurance in San Antonio, Texas. With 3,700 policies in its inaugural year, GEICO, Government Employees Insurance Company is one of the most recognizable policy brands in the US, with 17 million auto policies.
Conclusion
After reading this article, we can conclude that no journey is complete without overcoming its roadblocks and hurdles. Breaking the stereotypical image of being too old to be an entrepreneur is one limitation faced by people who dare to realize their ideas irrespective of age. While young, the mind may diverge into multiple interests and ideas, but with age and experiences, ideas take a clearer view, and the perspective on various topics improves, which increases the chances of success of the new venture. The networks developed over time will also help in expanding the business. Demotivating oneself with the idea of an age limit of dreams will prevent you from seeing your true potential.
In this article, we saw examples of multiple entrepreneurs who claimed their sky of dreams through efforts and sheer will to work on their vision. These people did not let the flight of their goals is stopped by social stereotypes of being too old to become an entrepreneur after a certain age. Although the road to success was not easy, success is always challenging. It requires lots of fighting with inner demons, social stereotypes, and preset mindsets. Those who overcome these hurdles get their claim to fame.
We hope this article ignites the fire of motivation and shows you the right path to conquer your dreams of a business, irrespective of your age. Remember, as long as your soul, mindset, idea, and grit are young and strong; you can never be too old to become an entrepreneur.
For more insights and ideas related to businesses, check out Biznessidea, to explore further opportunities and knowledge.
Frequently Asked Questions (FAQs)
Ques. Is there any lower limit for the age of entrepreneurs if there is no upper limit?
Ans. No, ideas have no age. Any person who can have a strong vision and pursue it with dedication, grit, perseverance, and will have the ability to become an entrepreneur, irrespective of their age. Today, we see multiple examples of young entrepreneurs who have made their mark.
Ques. What traits are important for an entrepreneur, and are they age-dependent?
Ans. Entrepreneurship is not an easy journey. One must have and develop multiple traits to succeed in a business. The most important traits are ambition, vision, hard work, motivation, flexibility, determination, confidence, and risk-taking abilities.
Ques. What are the most important factors for an entrepreneur to remember when starting a new business venture?
Ans. The foundation of every business is the most important feature of its progress. Thus, while starting a business, multiple things must be kept in mind. Factors like industry research, competitors, target audience, legal, financial, and tax aspects, funding, resources, labour, and material are some of them.